(Minneapolis, MN and New Haven, CT) New Native Theatre (NNT) and the Yale Indigenous Performing Arts Program (YIPAP) announce the beginning of a strategic partnership through which both theaters/programs will collaborate to support Native playwrights, actors, and theater artists. Under this collaboration, New Native Theatre will produce the winning plays from YIPAP's Annual Young Storytellers Contest. Together, indigenous storytelling and performance will be increasingly cultivated, promoted and brought to the stage in order to support the expression of authentic Native voices.
"We could not be more thrilled to partner with New Native Theatre," stated Mary Kathryn Nagle, YIPAP's Executive Director. "New Native Theatre is doing critical work to develop and cultivate Native voices on the American stage, and we are very excited to connect our students and our community with the important work they do."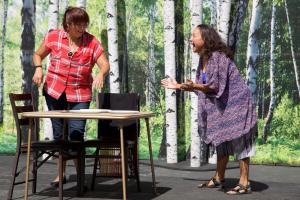 To mark the beginning of the collaboration, New Native Theatre's Artistic Director, Rhiana Yazzie (Dine'), will produce the 2016 Playwriting Contest winner, A Fraction of Love by Reed Adair Bobroff (Navajo/Dine'). "A Fraction of Love is about love in Native communities and the ways we are affected by blood quantum: who we see as eligible, how we think about relationships, and the pressures that fall on Native people falling in love through the stories of a love triangle and a sperm donation gone awry," said Reed. "I'm very excited that NNT is producing this play because their work is so inclusive of the local Native communities as well as the thriving Minnesota theater scene."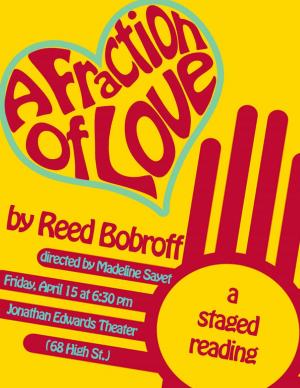 "Reed's exploration of blood quantum in A Fraction of Love, is real," said Rhiana Yazzie. "It's nearly impossible to find love in modern Native life without asking the blood quantum question of not only yourself but of your potential mate. It weighs heaviest when you realize your decisions will affect the continuation and passing down of culture, genes, and nationhood."
New Native Theatre is located in the Twin Cities and is the only professional Native American theatre company in the Upper Midwest. Last year, NNT launched the National Native American Ten Minute Play Festival where 35 Native artists were featured as writers, directors, actors, musicians, and a set designer. Artistic Director, Yazzie, believes "this was probably the most Native theatre artists on one stage yet in Minnesota. We can't wait to start working on the second installment this year." It comes off the heels of their very successful Native Man the Musical that premiered to five star reviews in the 2014 MN Fringe Festival where the Circle News' headline read: "The paradigm of Native American manhood shifted with New Native Theatre's production" and last year's announcement of an American Revolutions co-commission with the Oregon Shakespeare Festival. Working with young people and nurturing emerging talent is not new for NNT, their successful after school drama program, SABE, at Nawayee Center School will be wrapping up its second year located in the heart of south Minneapolis' historically densely populated Native American neighborhoods.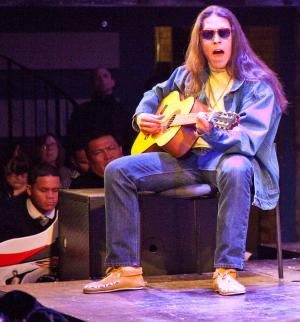 YIPAP works to promote and cultivate indigenous storytelling and performance to further authentic representation of Indigenous Peoples at Yale University and in Indian Country. So far, performances of redface have been more prevalent on Yale's campus than authentic representations of Native people created by Native artists. YIPAP is working to actively change that. In the last year and a half, YIPAP has brought numerous Native performing artists to Yale's campus for workshops, productions, and readings, including: Charli Fool Bear Vetter (playwright, Standing Rock Sioux), Suzan Shown Harjo (playwright, Muscogee Creek), Moses Goods (playwright/actor, Native Hawaiian), Dylan Carusona (actor, Oneida), Madeline Sayet (director, Mohegan), and Jake Hart (actor, Blackfeet/Cherokee).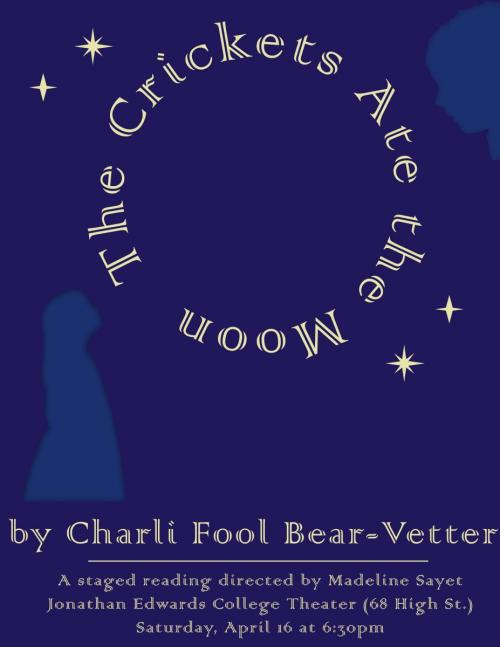 For more information about New Native Theatre and the Yale Indigenous Performing Arts Program, please visit:
http://newnativetheatre.org/
http://yipap.yale.edu/