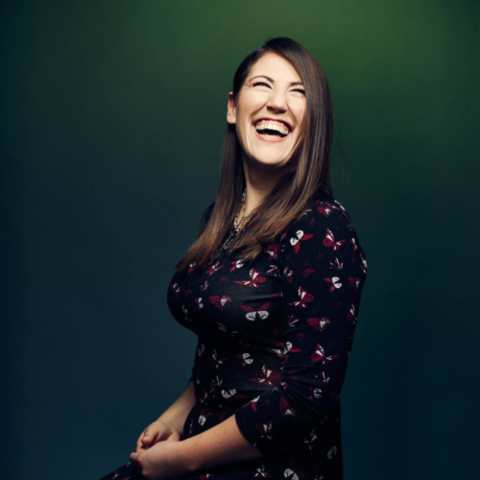 Starting in Fall 2019, Madeline Sayet (Mohegan) will be the Executive Director of the Yale Indigenous Performing Arts Program (YIPAP). After a remarkable four years of service, Mary Kathryn Nagle (Cherokee Nation) has stepped down from this position due to the expanding success and demands of her national career as a playwright and attorney. "After serving as the Director of YIPAP for its first four inaugural years, I know the Program will benefit from new leadership from one of Indian Country's most talented artists, Madeline Sayet," Nagle stated on her final day.
"I am confident that under Madeline's leadership, YIPAP will continue to serve Indian country and combat our erasure in the American theater at large," commented former director Nagle. 
"As a citizen of the Mohegan Tribe, Madeline understands the harm that erasure and misrepresentation brings to our tribal communities, our children, and our sovereignty. As a theater artist, she has experience building and producing Native stories by Native artists from Alaska to the United Kingdom. Not only is she brilliant, she's tenacious. I look forward to witnessing the profound impact her leadership will have not only for our students at Yale, but on the American theater as a whole."
Nagle and Sayet first came to Yale in the Spring of 2015 when they presented Nagle's play Sliver of a Full Moon(about the Violence Against Women Act) at the Yale Law School. Partly due to the resounding success of that event, YIPAP was created to empower Native Theater at Yale. Nagle became its Executive Director and Professor Ned Blackhawk (Western Shoshone) became its faculty coordinator. The program has worked closely on campus with a range of Yale departments, programs, and campus partners, particularly the extended Native American Cultural Center (NACC) community and the Center for the Study of Race, Indigeneity, and Transnational Migration (RITM).
Since its creation in 2015, YIPAP has brought nearly a hundred Native students, actors, directors, and professional theater designers together through a wide variety of programs that promote Native voices and stories onstage: including visits by Joy Harjo; Suzan Harjo; Delanna Studi; Moses Goods; Spiderwoman Theatre Company; Vera Starbard; Carolyn Dunn; and Ryan Redcorn, among others. YIPAP has additionally helped to co-sponsor the presentation of Sliver of a Full Moon at the Institute for American Indian Arts in Santa Fe; at UC San Diego; and in Alaska, among other locales. On campus, YIPAP has contributed to additional Native arts performances, including co-organizing the 20-screening, 6-day film festival, "Through Indian Eyes," as well as working to sponsor student engagements with Native theater in New York, Washington, D.C. as well as Hawaii.  
One of the most prominent aspects of the program is the Annual Young Native Storyteller's Contest. This year will mark the fifth contest and accompanying festival which celebrates Native writers under the age of 25 and brings them to Yale for a developmental reading of their work with a professional director and actors. Director Sayet is excited to carry this tradition forward, and the 5th Festival will take place in March 2020. Previous winning selections include: "The Crickets Ate the Moon" by Charli Fool Bear-Vetter; "A Fraction of Love" by Reed Adair Bobroff ('16); "Bingo Hall" by Dillon Chitto; "First Annual F.A.S. Support Group Meet Up" by Everett Young; and "He'eo'o" by Tara Moses. Some festivals also included contest awards in Poetry, Music, and Dance.
According to Sayet, "YIPAP offers an incredible resource to both students and the American Theatre at large, by offering space for Native Theater to be developed and grow at Yale. Mary Kathryn Nagle's visionary leadership is most exemplified in the creation of the Young Storyteller's Contest. The ripple effects of her choice to support the voices of these young Native writers show up constantly. I am incredibly humbled to be in the position to carry forward the good traditions YIPAP has already established and imagine how we can continue to deepen and grow our support for students and the development of Native Theater going forward, to ensure Native voices are heard on all stages." 
Sayet has a long-standing relationship with the program, having directed the first two years of readings of the work of the winners of the Young Native Storyteller's Contest. She is looking forward to a strong future for Native Theater with YIPAP continuing to be a part of that process. 
About Mary Kathryn Nagle (Outgoing Executive Director)
Mary Kathryn Nagle is an enrolled citizen of the Cherokee Nation and playwright. Her play Manahatta will be performed at Yale Repertory Theatre this season. Her play Sliver of a Full Moon has been performed at law schools across the United States, and she has received commissions from Arena Stage, the Rose Theater, Portland Center Stage, Denver Center for the Performing Arts, Yale Repertory Theatre, Round House Theatre, and the Oregon Shakespeare Festival. She previously served as the first Executive Director of the Yale Indigenous Performing Arts Program. Nagle is also a partner at Pipestem Law, P.C., where she works to protect tribal sovereignty and the inherent right of Indian Nations to protect their women and children from domestic violence and sexual assault. She has authored numerous briefs in federal appellate courts, including the United States Supreme Court. Nagle studied theater and social justice at Georgetown University as an undergraduate student and received her J.D. from Tulane Law School where she graduated summa cum laudeand received the John Minor Wisdom Award. She is a frequent speaker at law schools and symposia across the country. Her articles have been published in law review journals and online fora including the Harvard Journal of Law and Gender, Yale Law Journal, Tulsa Law Review, and Tulane Law Review, among others.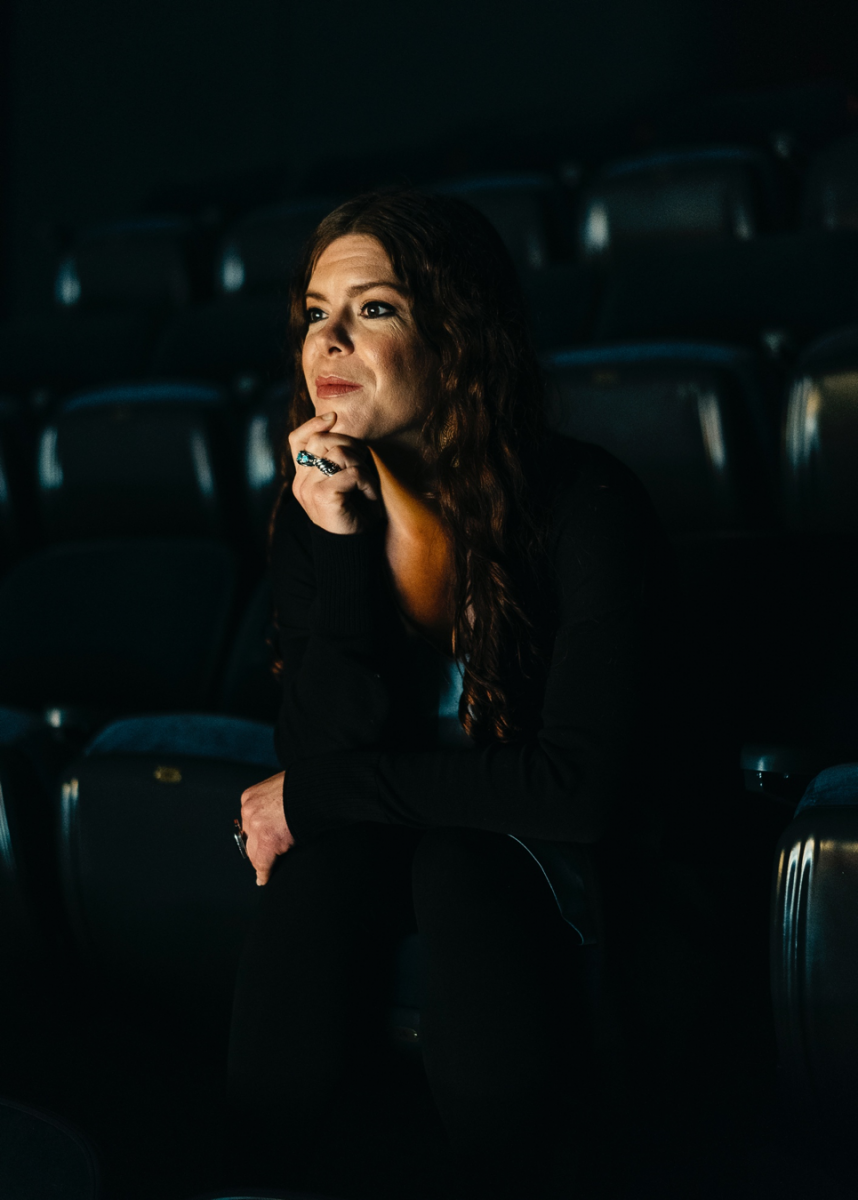 About Madeline Sayet (Incoming Executive Director)
Madeline Sayet is a director of new plays, classics, and opera who believes the stories we pass down inform our collective possible futures. She is a member of the Mohegan nation and has been honored as a Forbes 30 Under 30 in Hollywood & Entertainment, TED Fellow, MIT Media Lab Fellow, National Directing Fellow, Drama League Director-In-Residence, and a recipient of The White House Champion of Change Award from President Obama. Sayet wrote the cover story for the first issue of American Theatre Magazine on Native American Theatre, and is known throughout the field for her work promoting indigenous voices and decolonizing systems. She premiered her solo performance piece Where We Belongat Shakespeare's Globe and RichMix in London this June to critical acclaim. Recent directing work includes: Midsummer Night's Dream(South Dakota Shakespeare), Henry IV(Connecticut Repertory Theatre), Whale Song(Perseverance Theatre), She Kills Monsters (Connecticut Repertory Theatre), As You Like It(Delaware Shakespeare), The Winter's Tale(Amerinda/HERE Arts), Poppea(Krannert Center, Illinois), The Magic Flute (Glimmerglass), Macbeth(NYC Parks), Miss Lead(59e59).  She holds a BFA in Drama from NYU's Tisch School of the Arts, MA in Arts Politics & Post-Colonial Study from NYU's Gallatin School of Individualized Study, and an MA in Shakespeare & Creativity from The Shakespeare Institute (UK). www.madelinesayet.com